cardio REJUVÉ*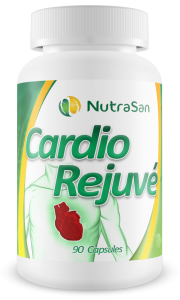 Cardio Rejuvé® specialized formula promotes your heart and brain energy production. Cardio Rejuvé® gives antioxidant support and strengthens your heart, promoting good blood circulation stops blood clot formation, maintains suitable blood pressure levels, better mental clarity, greater concentration, and cognitive easiness.
–        Is a powerful antioxidant
–        May prevent cholesterol oxidation
–        It helps reduce high blood pressure
*Available only in Puerto Rico
Dia BESAN & MOringa*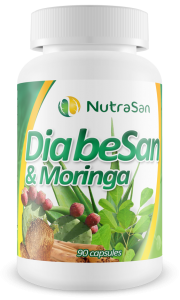 Dia BeSan & Moringa is Specific protection for preventing degenerative diseases. Low immune system, our lifestyle, poor diet and stress is some of the causes of degenerative disorders. As in many other diseases, prevention is the real key to success
Preventing diseases and promoting health through the consumption of vitamins, minerals, dietary supplements, as well as physical exercise leads us to a better personal model of health and wellness.
Dia BeSan & Moringa promotes the ability to metabolize sugar. Dia BeSan & Moringa detoxifies the body and purifies the blood due to its hypoglycemic action.
*Available only in Puerto Rico
NUTRAstem*
Considered a breakthrough product, NutraStem is formulated with ingredients that support the body's natural renewal system to promote the release of stem cell enhancers reinforcing mature stem cell (adult cells). Helps maintain healthy stem cells, that can guarantee a correct and optimum organ and tissue restoration function; helps promotes long and healthier immune system and cellular life.
NutraStem originates from components extracted from Aphanizomenon flos-aquae seaweed. AFA Algae is a nutritional supplement that contains a large amount of vital substances for the body and mind, the high content of these substances promotes a more valuable and active cell metabolism. Imagine renewed and stronger cells for your body's health!
*Available only in Puerto Rico
VITAL 8 & Moringa*

Vital 8 & Moringa Juice contains 8 superfruits rich in antioxidants, giving you the power of antioxidants in an easy-to-consume form. Studies suggest that this unique complex offers a synergistic response (works best when blended together) at the cellular level within the body. Vital 8 & Moringa Juice is "a little sweet and a lot healthy." Bursting with superior levels of naturally occurring antioxidants that can help you neutralize free radicals that may damage cells. It's 100% pure and 100% delicious — no added sugar, artificial flavor or colorants.
*Available only in Puerto Rico
*These statements have not been evaluated by the Food & Drug Administration. This product is not in tented to diagnose, treat, cure, or prevent any disease. Be sure to check with your health care professional before taking any dietary supplement.