ArtiSan PLUS®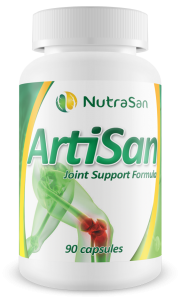 ARTISAN PLUS® is an advanced formula containing Glucosamine, Chondroitin, MSM (organic sulfur called Methyl Sulfonic Methane). This combination recovers damaged joints cells to form new cartilage, tendons and tissue that strengths our entire skeletal system. Results may vary and can be noticed 1 to 2 months after starting treatment.
ArtiSan PLUS® doesn't interfere with other medical treatments used to ease these types of problems and can be taken by men and women, with elbow, knee, hands, hips and joint injuries.
The appearance of osteoarthritis comes as a result of glucosamine decrease in our body which can degenerate the cartilage, mainly due to loss of proteoglycans.
The articular cartilages functions as a buffer against bone friction between osteo terminals and should be repaired constantly, due to constant wear that is exposed,  when this is interrupted then inflammatory process and joint pain are initiated.
BENEFITS:
– Helps with swollen joints
– Less pain in joints
– Helps promote cartilage growth
– Helps strengthen bones
– Natural source of calcium
GANOSAN®*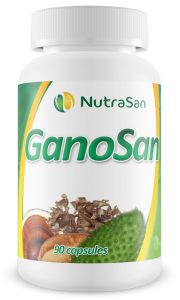 Reishi, Shiitake, Maitake mushrooms are world famous for its beneficial properties, Reishi mushroom is the main component of GanoSan®,  our formula is reinforced with Soursop, know as the "Guanavana Fruit" (powerful and natural anti-cancer ), which makes it a unique product.
Known as "medicine of kings" the Reishi mushroom is listed as the number one with strong healing properties, both for variety as well as effectiveness on treatment of diseases, acts directly on the immune system, circulatory and nervous systems.
Maitake mushroom, increases immunity and inhibits virus growth by preventing cancerous tumors development, can be also used in respiratory diseases like bronchitis and sinusitis. Prevents formation of blood clots and heart attacks, helps reduce high blood pressure, cholesterol and chronic fatigue and is an excellent aid for diabetes.
The combination of these three mushrooms: Reishi, Maitake and Shiitake have traditionally been used by Eastern medicine to strengthen the immune system and the combination with the "Guanavana" fruit it makes the perfect blend for the immune system. Due to their cancer fighting properties they are very popular around the world.
*Available only in Puerto Rico
Premier collagen*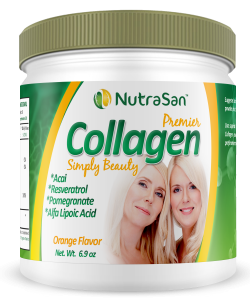 Premier Collagen is a combination of hydrolyzed collagen, açaí, resveratrol, pomegranate, alpha lipoic acid and vitamin C, in a great orange flavor.
Collagen is the glue that holds our body, through bones, cartilage, muscles, tendons, ligaments and skin, adipose tissue and organs.
Without the presence of collagen, our body definitely could not stand within our skin, consequently becoming virtually, a pool of liquid.
Collagen is an essential protein that is found throughout our body. It represents 80% of our connective tissues, which means 30% of our total protein mass and 7% of body weight.
It is estimated that our collagen production begins to decline gradually, approximately 1.5% per year of age, significantly by age 45. At 60, collagen production decreases by more than 35%.
This reduction is the main cause of premature aging due to loss of elasticity and smoothness to the skin, hair and nails, it increases joint, ligaments, tendons and muscle pain, eye problems, cardiovascular and lymphatic system deficiencies, sore teeth and gums, connective tissue diseases or collagenosis.
BENEFITS:
Helps muscle tissue
Reduces the appearance of cellulite
Regenerates tendons and ligaments
Reduces sagging appearance in the body
Shinier and strengthen hair
Promotes good healing
*Available only in Puerto Rico
*These statements have not been evaluated by the Food & Drug Administration. This product is not in tented to diagnose, treat, cure, or prevent any disease. Be sure to check with your health care professional before taking any dietary supplement.